Ubisoft installs a statue of Assassin Ezio Auditore outside its headquarters in France
The most recognizable hero of the Assassin's Creed franchise is the spectacular and charismatic Italian Ezio Auditore.
From now on he will meet the staff and the guests of Ubisoft headquarters in Monterey, an eastern suburb of Paris.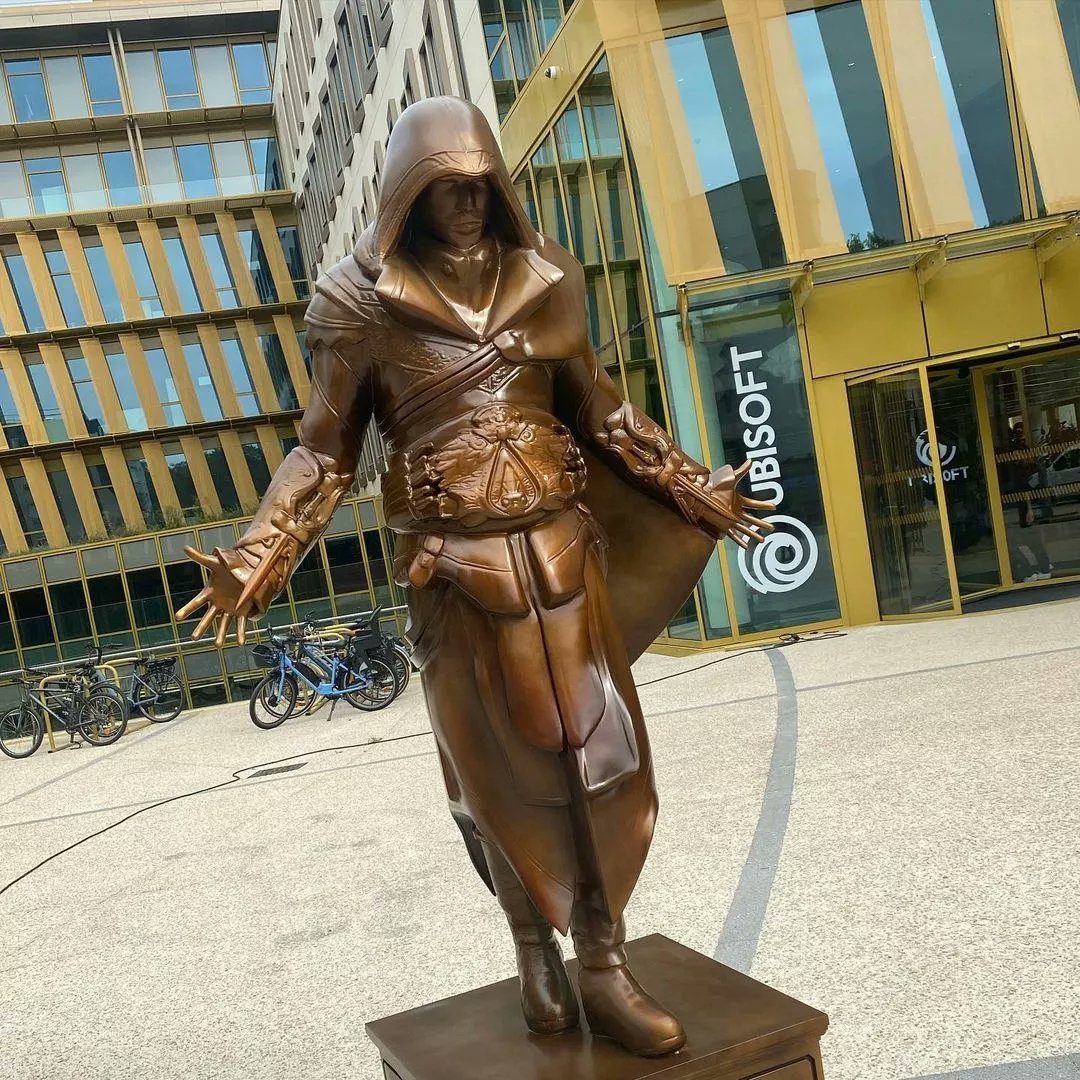 It's not quite clear what material Ezio is made of. It's obviously not bronze, but rather polymer plastic. The statue of the master assassin is not made in the most detailed style, but it is definitely a recognizable hero of the game that millions of gamers love.
#Ubisoft erected a statue of master #EzioAuditore in front of the Ubisoft HQ offices in Montreuil, France. ???? pic.twitter.com/auF2lrBoDX

- Assassins Creed Mac (@IG_AC_Mac) August 25, 2022
Recall, not so long ago Ubisoft in honor of the 15th anniversary of the Assassin's Creed series, together with the famous liquor manufacturer Tenessee Legend, has released an exclusive collection of hot drinks. Bourbon four years old is already on sale, and Valhalla vodka and Black Flag spiced rum will arrive in stores in September. Alas, the liquor is only available in the U.S. at this time.